Fishermen were unable to breathe as something strange sprang from the sea at Takoradi Nkontompo Beach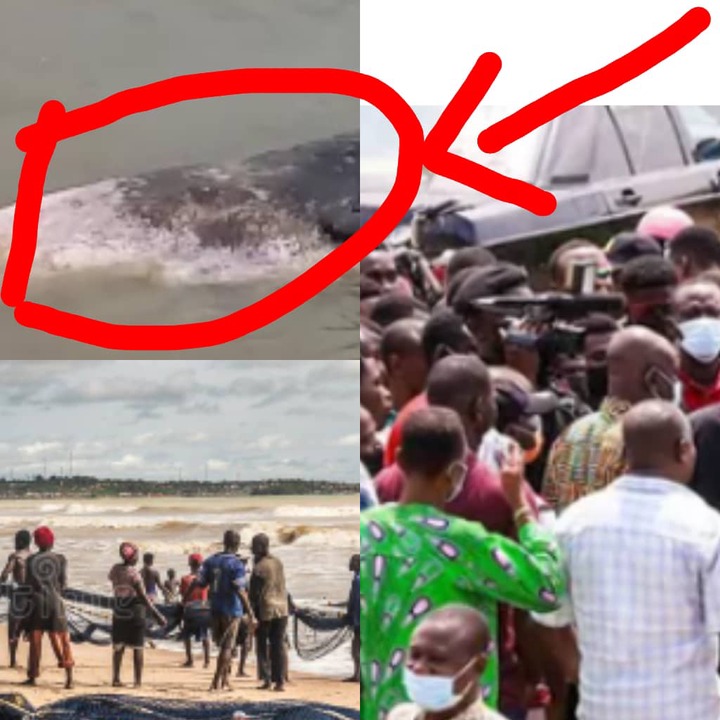 According to fisherman who talked to TV3's Western Region station, Connect FM, they were unable to breathe due to the strong and foul odor emanating from the water.
They spotted something large and odd laying on Takoradi Nkontompo Beach during their hunt. They couldn't get any closer because they were afraid. That was because they had no idea what it was.
They had the confidence to proceed after more conversation and thought. The fishermen recognized it was one of the largest whales that had washed up on the beach.
They also discovered that they couldn't breathe properly since the animal was rotting. As a result, the entire atmosphere is polluted.
" We were finding it very difficult to breathe. The intestines of the whale had gushed out. In 2013, we had similar experience. However the fisheries minister and environmental protection agency came around to help us." Agyaaku Kuma told Connect FM.
They furher begged Honorable Hawa Koomson to quickly come to their aid.
Check out a shot of TV3's report