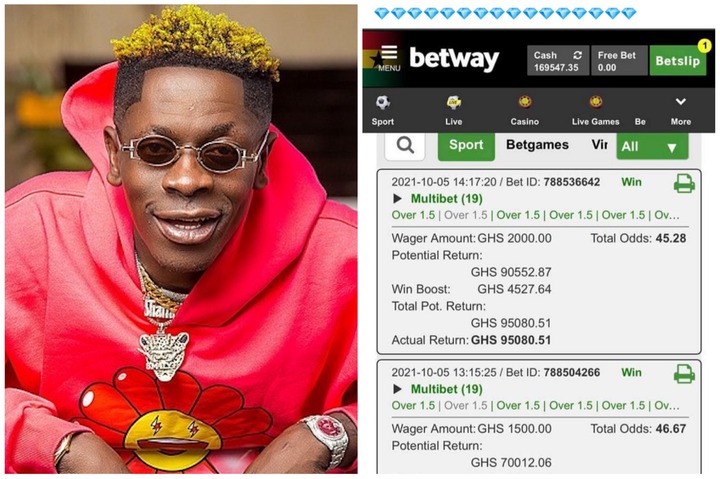 Shatta Wale, the Dancehall King, has wowed netizens with a massive sum he earned after placing a bet. Shatta Wale posted the bet slips on his Facebook page, revealing that he won 95,080 cedis with a stake of 2,000 cedis on one slip and 73,512 cedis with a gamble of 1,500 cedis on the other. His tweet drew enormous reactions from his admirers, with some pleading with him to pay them money and others believing it was an altered betslip.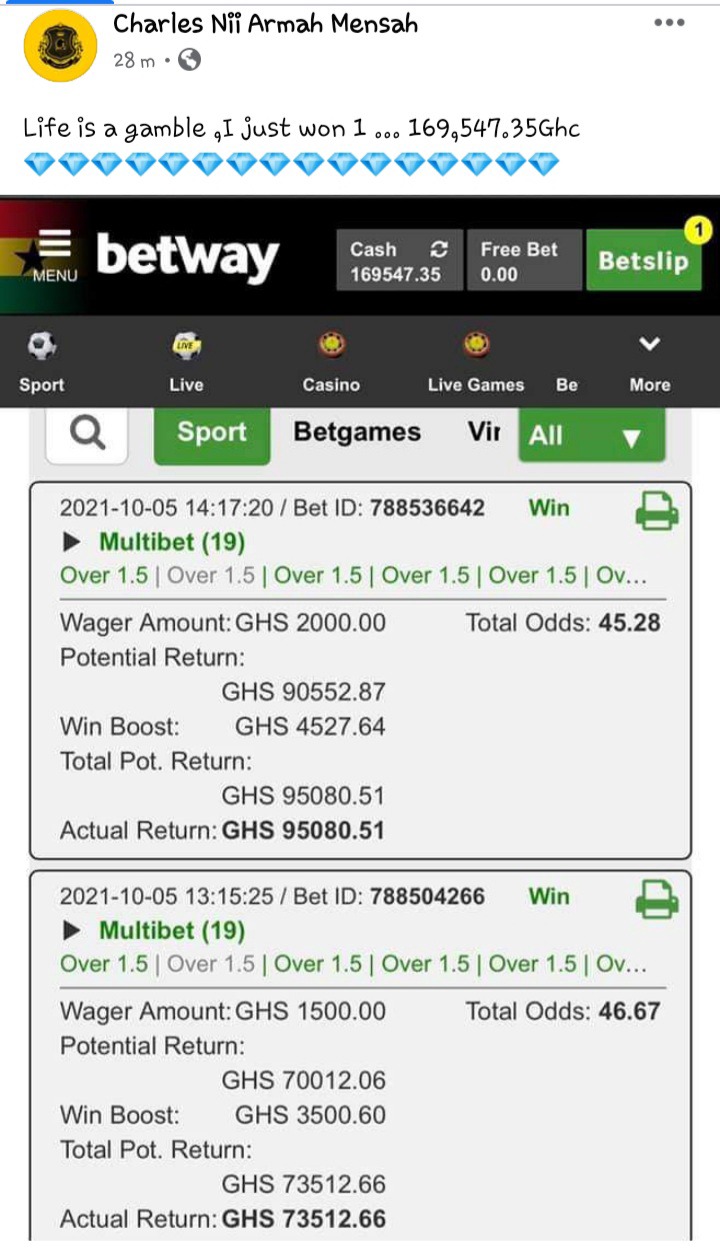 It's perplexing to see a renowned and wealthy musician like Shatta Wale gamble. Betting is a high-risk endeavor in which one is likely to lose more than he or she invests, making it unwise in the long term. Given the huge stakes on his slips, it's possible that Wale has lost as much as he has gained en route to this victory.
Regardless matter how much he has lost or earned, his net worth has skyrocketed, and as of September 24th, he was projected to be worth about $11 million by Clacified. Thus $4.8million increase in his estimated net worth in 2020. He comfortably sits second behind Sarkodie on the list of top 10 richest Ghana musicians. Among his wealth includes his mansion which is reportedly worth $1million, as well as some luxurious cars like G-Wagon, Range rover, Maserati and Mercedes-Benz.
Fast forward betting has become one of the most popular ways for Ghanaians, particularly the youth, to make money. They occasionally go into betting sites to place wagers in the hopes of winning large quantities of money, but the consequence has been nothing but heartache for the majority of them, while others have fallen into destitution. Many people find it difficult to stop gambling since it is addicting, but some have successfully done so.