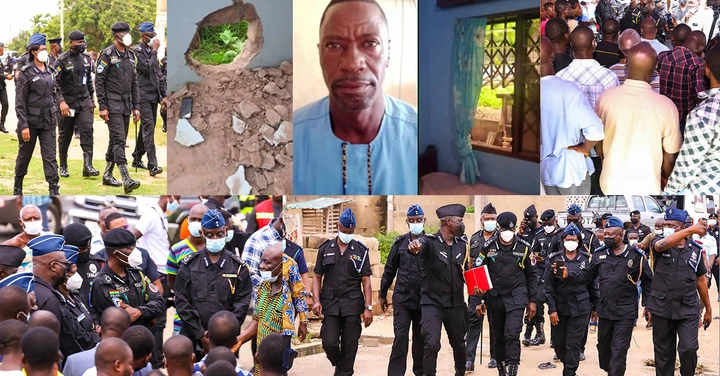 The Ghana Police Service, commanded by COP George Akuffo Dampare, has once again placed handcuffs on the wrists of a Nigerian national implicated in a series of armed robberies in the Greater Accra Region and its surrounds.
This comes only a few days after a cab driver said he brought five Nigerian nationals with firearms to the police station after noticing unusual movements surrounding them. This specific thief is collaborating with a Ghanaian, and they have trashed people's houses in order to steal their stuff throughout the years. However, their cup was already full, and their scheme failed this time.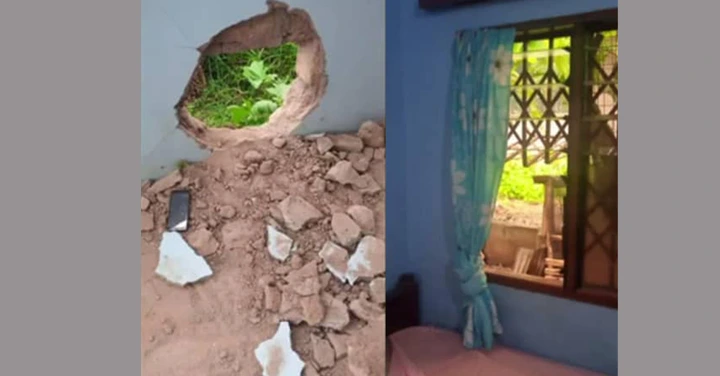 Seidu Karim, a twenty-five-year-old Nigerian national, lives in Nima and poses as a scrap dealer while running an armed robbery group behind the scenes. His Ghanaian counterpart, Richard Narh, forty-five years old, typically goes for the procedure after they have both arranged it. Most Ghanaians are perplexed by their method of operation.
Unlike other armed robbers who use heavy weapons and physically assault their victims, Karim's group uses digging equipment to sneak enter their victims' houses and leave no trace. They burrow tunnels through the building's walls and, before anybody notices, they are in the home, fully operational.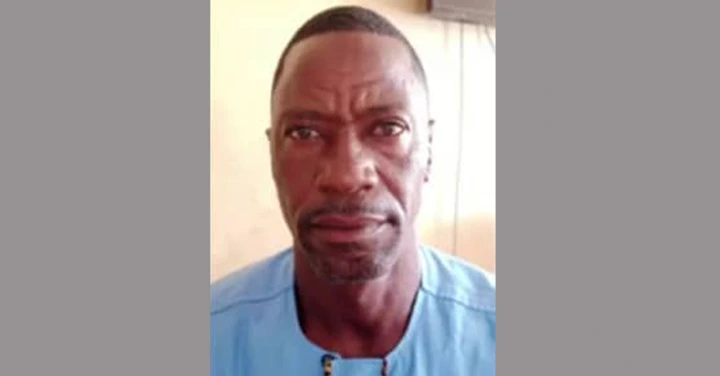 This is a well-calculated plan to rob people because digging and chiseling a walled building takes a long time before results can be achieved. This means that they target locations of the house where it will be difficult to detect their plan. It was through one of such robbery attacks at Oyibi in the Greater Accra Region when someone saw the Ghanaian counterpart digging his way into a house in the area. He had finished digging and made his way through the kitchen of the house and was ready to strike. It was at this point the Police arrived at the scene and grabbed him.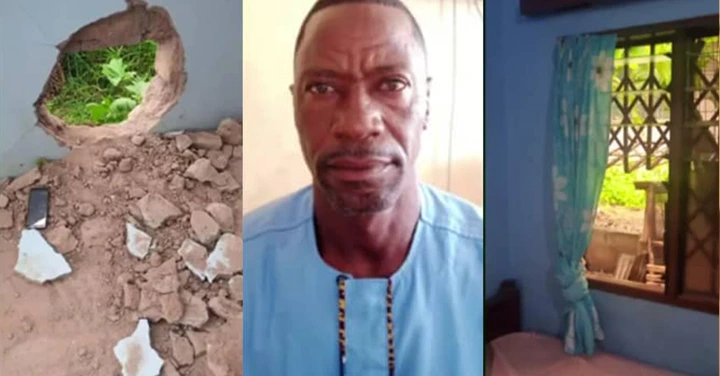 Unfortunately, the Nigerian national was not on duty that day, but Richard led the cops to his hideaway in Nima, where he was also apprehended. The two are preparing to face the country's laws for their misdeeds. Fortunately, the armed robberies failed, although their method of operation is unusual in Ghana. The fact that they can dig precisely into the houses of their victims indicates that this is not their first time indulging in the deed.