Recently, Kweku Anan of Net 2 brought Ghanaians' attention to certain hidden mysteries. He said that he had obtained all of the video proof that would ultimately show the entire globe that Anas and Aremeyaw Anas were not the persons they led the world to believe they were.
Ghanaians' attention has been drawn to the true assassins of investigative journalist Ahmed Suale rather than the deceased's relatives. There were allegations that Ahmed's family, particularly his wives, had been ignored despite their husband's great commitment and sacrifice to the Tiger eye team.
The team came out to debunk all allegations that they had neglected the family. They stated all they had done and are doing for the family in a press release.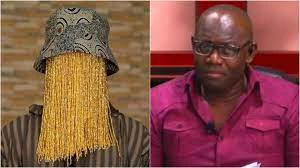 Kweku Anan described how an internet blogger questioned Ahmed Suale's second wife and discovered that Tiger Eye no longer looks after her. Kweku Anan said that the Tiger Eye team's public relations officer threatened the online blogger who conducted the interview to remove the footage off the internet to avoid additional embarrassment. Kweku Anan, on the other hand, brazenly announced that he had obtained all of the footage and audio of the threats and that he would air them on his program for the entire world to see.
"The struggle has just just begun. I have obtained all of the footage that will humiliate you."