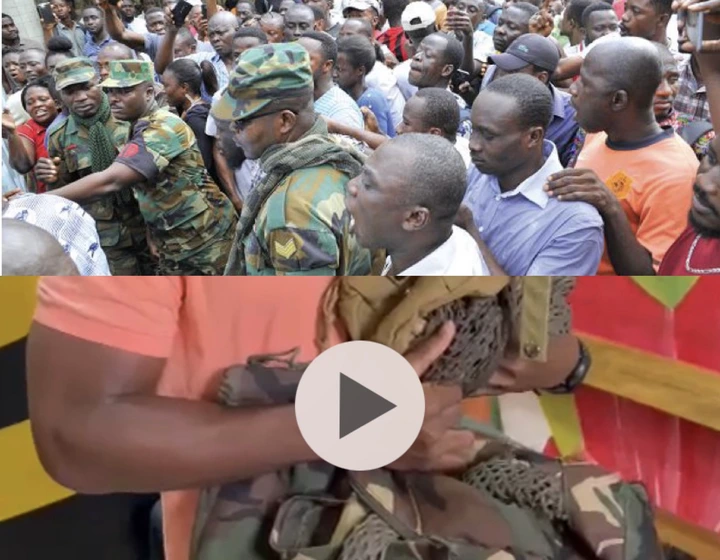 Aside from crime and a variety of other social vices, one of the few issues that Ghanaians face the most is the use of false identities. These are not the identities of those who are citizens or do not hold prominent positions in the government, but rather military and other security personnel. There have been many reports of military members brutalizing citizens who dress like them and being chastised for it. However, according to the military guys we've met, this is merely to put a stop to these activities.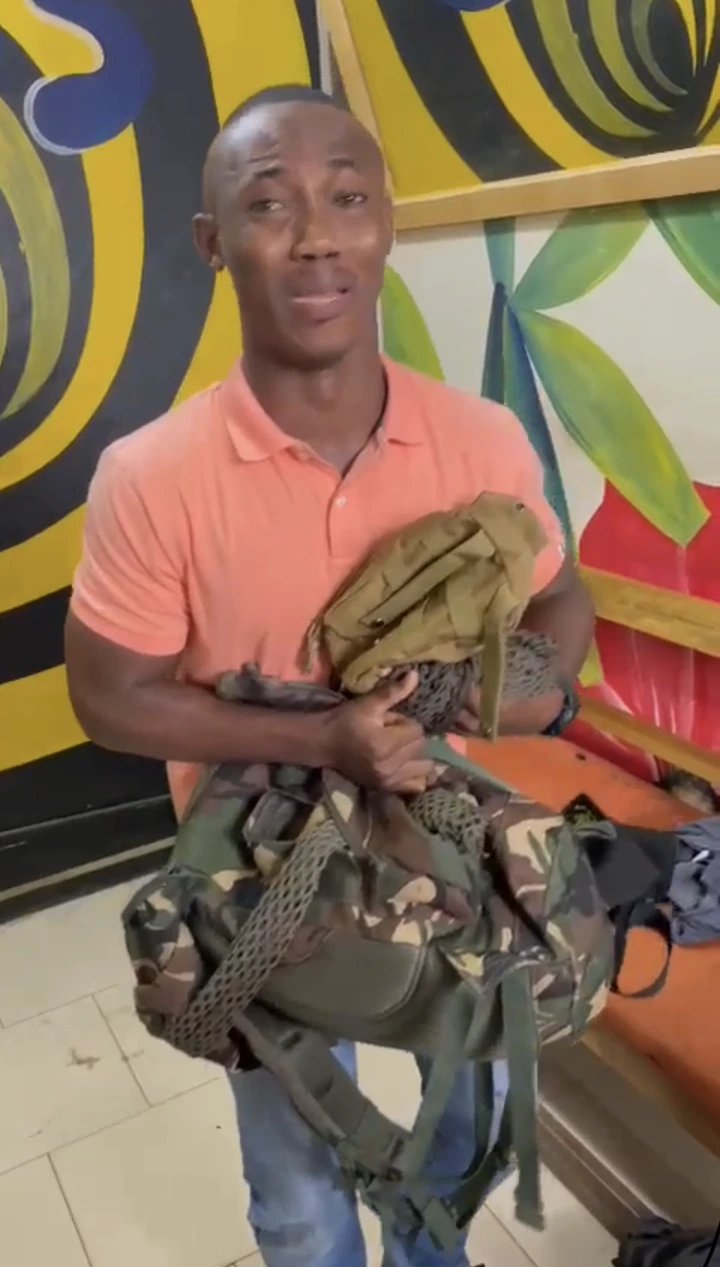 There have been countless instances where persons in false police and army uniforms have been able to infringe on the rights of the innocent and get away with it while blaming the military or police. This young man who claims to be a soldier has been apprehended and is being dealt with in the barracks, according to a popular video today. According to reports, he has effectively wooed individuals not just into believing he is a military guy, but also into giving them employment.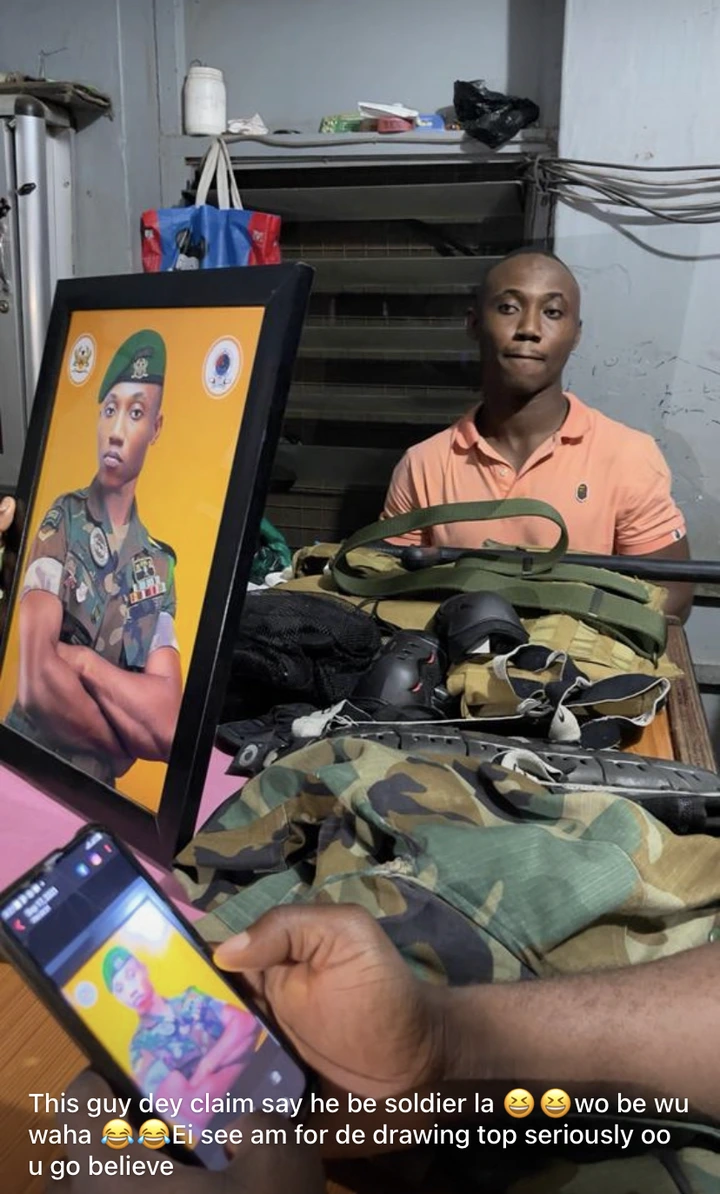 He went so far as to create pictures of himself, giving folks even more reason to assume he is a military guy. Following his arrest, he confessed that he had a Mark buddy who is a military member and was the one who provided him the items he had. He was afterwards interrogated seriously by the authorities and begged to be pardoned for his actions. He confessed that he is not a thief and should not be penalized for the mistaken notion that he is a thief due to the army things he has.
He claims he is solely interested in army job and loves to dress in that manner since he does not want to deceive anyone or make anyone believe he is a soldier for personal benefit. This is one of the reasons why the security services are always on Ghanaians' backs, pleading with them to open their eyes to these concerns and bogus identities.