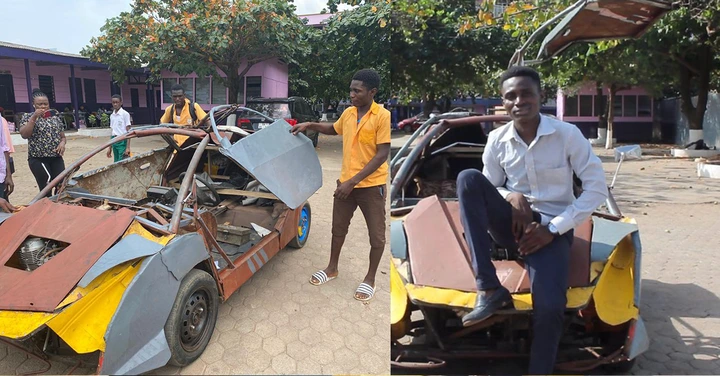 In September 2020, eighteen-year-old Kelvin Odartey who had just completed Junior High School (JHS) made headlines in almost every media outlet in the country.
Kelvin Odartey had just completed his last paper in the Basic Education Certificate Examination (BECE). He drove to the school with a car he has manufactured from his own unofficial workshop.
His Saloon car was paraded in the middle of the school. Both teachers and his mates could not stop admiring him.
They took pictures and others even enjoyed a ride with him. Pictures and videos of Kelvin Odartey and his yellow and brown painted saloon car went viral. This attracted several praises from most Ghanaians.
Several calls were made by the public to authorities for the needed assistance to be offered Kelvin Odartey to enable him to become one of the greatest engineers in the world.
The general belief was that another young man can also manufacture a car, and if the country should resource him, he can join forces with Kojo Safo Kantaka for Ghana to stop the importation of vehicles.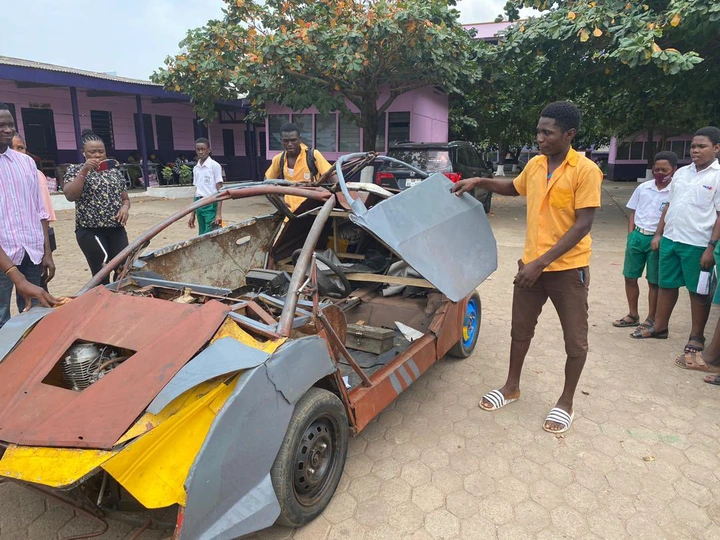 Several months have passed and Kelvin Odartey who went viral with his engineering skills is missing.
Kelvin Odartey's name is no more being mentioned in the media domain. It is also unknown what has happened to his marvelous dream of becoming an engineer.
Kelvin Odartey was invited by Kwadwo Safo Junior, the Chief Executive officer of Kantanaka Automobile and the two had a lengthy chat.
Soon after that meeting, a car was manufactured by Kantanta known as Akofena. Kantaka's Akofena looks more advanced than what was manufactured by Kelvin Odartey. Reports also went viral that Kantanka has adopted Odartey and was being mentored to achieve his dreams.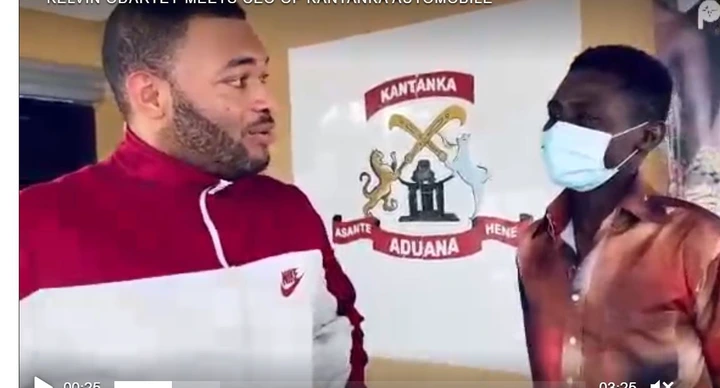 Kelvin Odartey promised to continue his dream with a few friends. He was hoping to manufacture something bigger than what he made in Junior High School but Odartey seems to be missing in action.
Lack of support seems to have killed the dreams of Odartey. For now, his whereabouts and what is happening to his dream are no more in the public for discussion.
The fame he gained trended for a few days and that ended it. Now nobody is talking about Odartey again. His dreams, if not being perused in silence have been left in the home of his mother.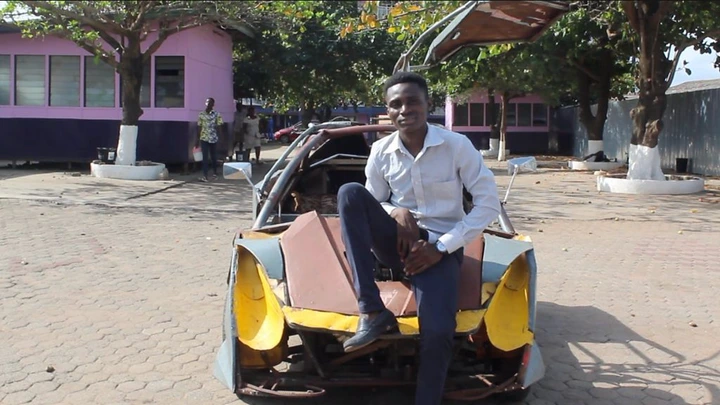 It is about time the entire country and authorities support young guys to achieve their dreams. The level of neglect is gradually becoming a national canker.
In case he is with Kantanka Automobile, we shall continue to support him in prayers to enable him achieve a fulfilled future. Lest all help is resurrecting the dreams of Kelvin Odartey.