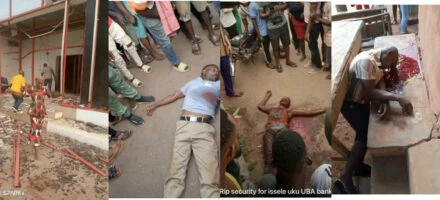 At around the last few hours of the Tuesday, heavily armed men stormed UBA bank located in the Delta state of Nigeria for almost two hours, with various arms including dynamites. The action of the armed robbers left the United Bank for Africa(UBA) completely devastated. An eyewitness said that heavily armed men arrived in three cars at the bank and opened fire in a Commando style which left the entire city jittering.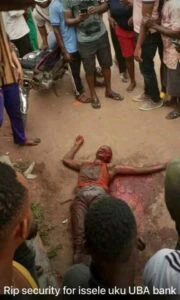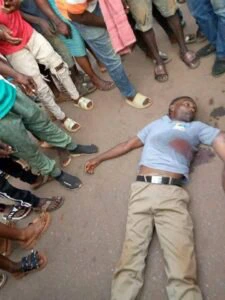 .
Customers were held as hostages almost an hour inside the bank, while other gang members outside rained at random. The massive shooting killed a trader from the village of Ogbeofu who was also recognized as an indigenous man while many others were wounded.
Natives reported that this was the second time the bank had been robbed.