Ivy Barley is a Ghanaian digital nomad, steminist and an entrepreneur. At this young age already, she has been featured in Women in Tech book by the German Ministry of Economic Cooperation and Development and also in the Founding Women book by Africa Technology Business Network. Ivy currently holds an MPhil. in Mathematical Statistics and a Bachelor's Degree in Actuarial Science, all from the KNUST and she currently works at Microsoft Headquarters as a Program Manager for its Enterprise and Cloud Engineering.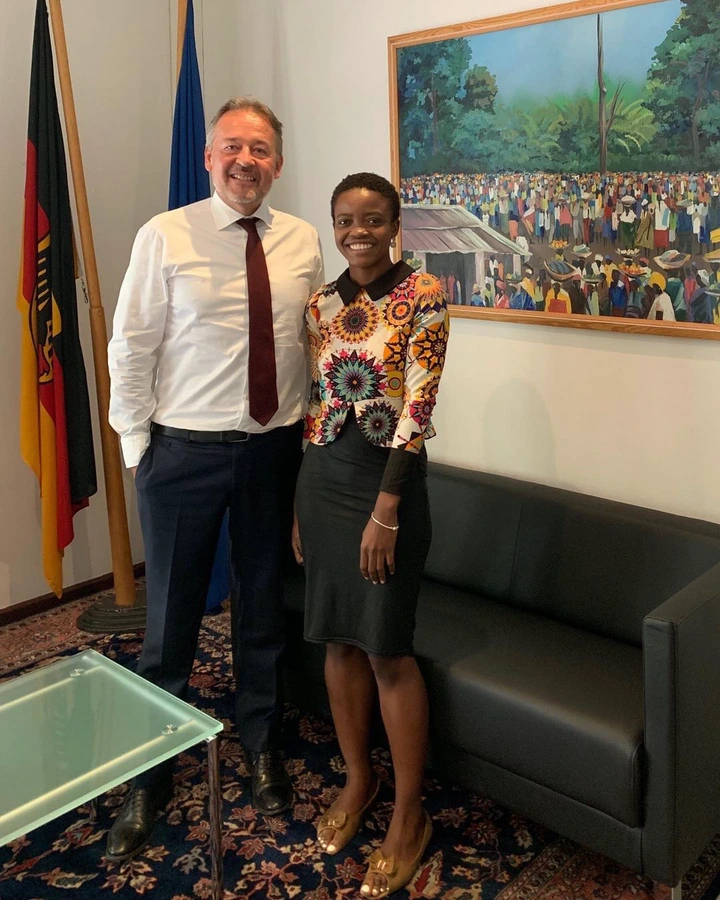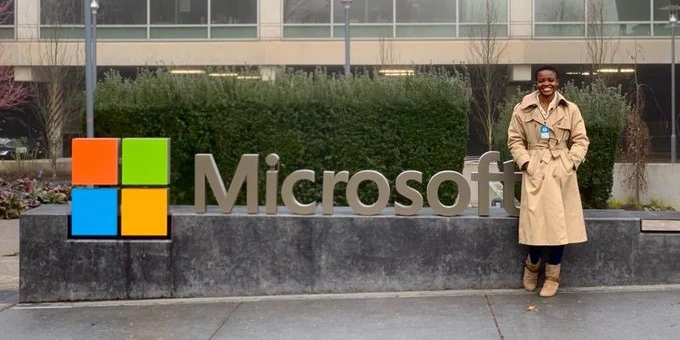 READ ALSO: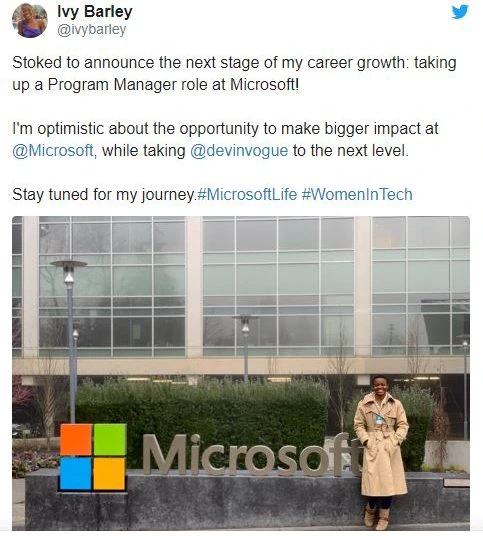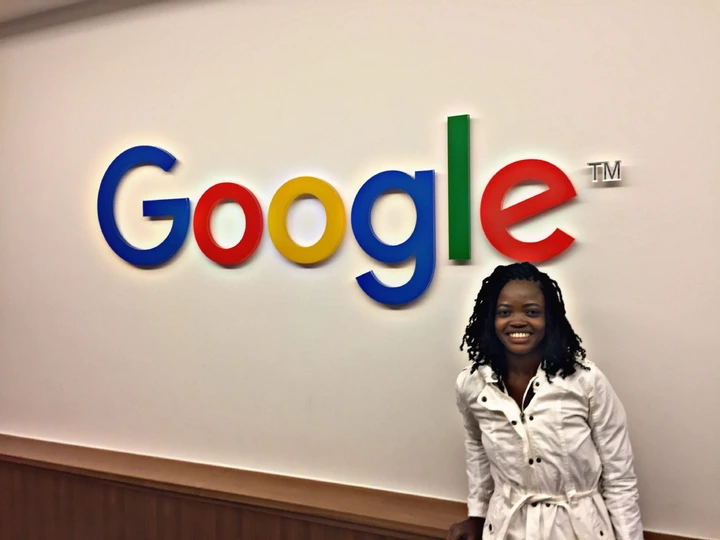 She has prior to this worked as a lead consultant for a top German Governmental agency for international development,
Deutsche Gesellschaft für Internationale Zusammenarbeit
(GIZ) GmbH between Sep 2018 to Nov 2019, where through the #eSkills4Girls initiative, young women and girls are being supported by the German government to develop or improve their skills in ICT related fields. Her role as consultant involved the overall design, organization and implementation of digital skills training for women in the informal sector of Ghana. The overall objective was for the women to be able to use technology to boost their businesses and increase their productivity using digital tools. In December 2018, the biggest digital festival in Europe, re:publica came to Africa for the very first time, with her role as a consultant was to design, implement and coordinate various women in tech projects during re:publica Accra.
Also as a Global Shaper of the World Economic Forum,
Ivy Barley
is currently shaping a world where more African women will be daring enough to lead in Science, Technology, Engineering and Mathematics (STEM) fields. She co-founded and CEO of "Developers in Vogue" to train African females in the latest technologies and connect them to real-time projects and jobs. Developers in Vogue has been featured on various national and international media platforms including BBC, The Borgen Magazine and Deutsche Welle, literally paving the way for more African women to take up opportunities in the tech industry.
Ivy currently holds an MPhil. in Mathematical Mathematical Statistics. In 2017, she was named as one of the Top 50 Most Influential Young
Ghanaian
s. She self learned her way through coding and is believed to be breaking barriers in Tech. She won a $10,000 prize as one of the 10 finalists of the Kwese #GoGettaz Competition, Strive Masiyiwa, billionaire business man and philanthropist.
Ivy is the co-founder and CEO of Developers in Vogue - a social enterprise that aims at creating a relevant community of highly skilled female developers who are passionate about using technology to revolutionize Africa and beyond. They provide training, mentorship and job placement for African women in tech.