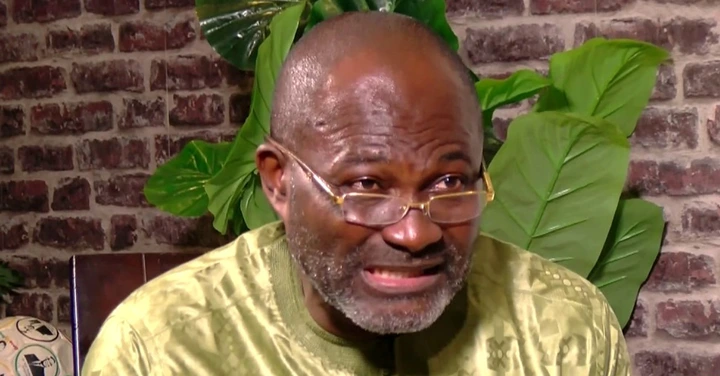 Assin Central Member of Parliament, Mr. Kennedy Ohene Agyapong has hinted that he will be waiting at his house for some persons who are planning to attack him on Thursday. The law-maker warns that he is willing to match those assassins boot for boot.
Mr. Kennedy Agyapong who made the revelation on his NET 2 television indicated that he has had a lot of calls about a plan by some unknown assailants attempting to attack his family.
He notes that all their plans are already known and if they dare try, he will retaliate with another violence.
Mr. Kennedy Agyapong was unable to mention the names of the individuals who are planning his assassination attempt, but he warned them to stop their evil plans before anything bad happens.
According to Mr. Kennedy Ohene Agyapong, he will not move an inch from his house because he is ready to face anyone who tries him.
"I had a call today that I should get vacate my house because on Thursday some assailants will come and attack me and my family at 12 AM. But I'm not moving an inch from my house.
I'm very alert waiting for them. They should come and meet me. I'm also ready for them.
Whoever sent them has failed in advance. I'm not that cheap for anyone to just attack me at my own house. Tell them to come, I will be waiting patiently for them with my family." Mr. Kennedy Ohene Agyapong told Kwaku Annan in a telephone conversation.
Mr. Kennedy Agyapong added that he does not jeopardize with his security and nobody can attack him with ease.
He sounded the caution and warned the perpetrators to retract their plans before anything happens to them.
He was however optimistic that such plans cannot even be true but if indeed they are serous, he is also ready for them.