These days, we get to see, and hear about a lot of really shocking and interesting stories about the lives of different people from all over the world. It's a common thing, to see different people being convicted and thrown into jail for a particular crime they had previously committed. But what about when you see a pretty young kid in the same position? In this article, I'll be bringing to your notice the story of a few kids who has been sentenced to life imprisonment.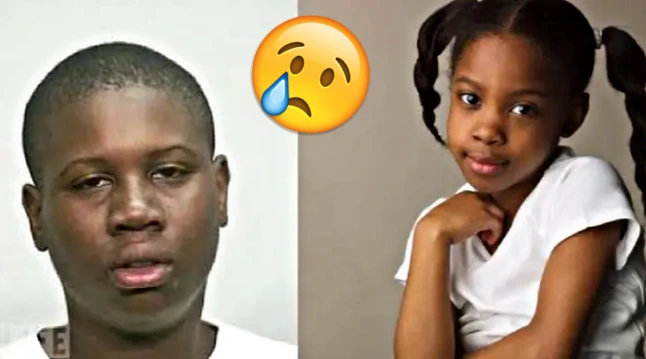 A lot of people actually do not know that kids, also get convicted and sent to prison just like adults when they are caught off guard for a committed crime. I mean, you'd probably think that kids can do no wrong because of their cute little faces and innocent looks. However, here are some kids who actually shocked the world with their cold blooded murders.
PLEASE NOTE: Some of them are grown up now, and have become adults:
1. Lionel Tate
This boy right here called Lionel Tate was just a little over 13 years old when he got sentenced to life imprisonment. He was found guilty of beating his 6 years old neighbour to death. It happened in the year 2001. Lionel is currently 32 years old now and he's still serving his life sentence.
According to his reason for killing the girl, Lionel claimed that he was just practicing his boxing and wrestling moves on her because he wanted to be a boxer.
Below is a picture of how he looks after years in prison.
2. Brian Lee Draper
In the year 2006, this young boy was 16 years old when he was sentenced to life imprisonment after killing his classmate. He was accompanied by his friend, they went to her house and stabbed her 29 times all over her body.
Below is a picture of how he looks, after growing up in jail;
3. Joshua Phillips
Joshua Phillips is another youngster who got sentenced to life imprisonment after killing his 8 years old neighbour. He was just 14 years old when he committed the horrible crime by stabbing and strangling her to death then he hid her body under his bed.
It was after 8 days that his mother saw the body when she was cleaning his room. Check out how he looks like now;

4. Eric Smith
This cute little boy right here was only just 13 years old when he killed a 4 years old boy with a huge rock and also used a stick to sodomize him. He practically did the worst cold blooded murder in our list.
According to him, he did it because he was angry about being bullied in school by his pears especially because of his red hair. After so many years in jail, see how he looks like now;
So that's all on our list, my dear readers, what do you have to say about this children. Do they deserve getting the life sentences?
Kindly share your thoughts, comment and follow me for more.