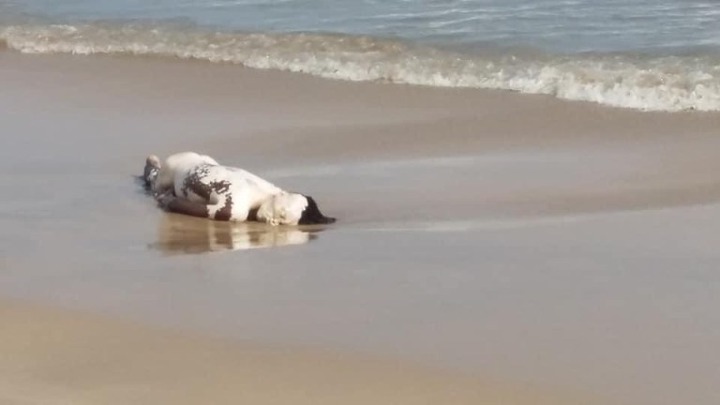 A strange creature has recently been washed up on the sea shores of the Osu castle which, reportedly, caused many people to flee the scene since they believed it could be a creature of the spiritual marine realm.

Nonetheless, others also claimed it could be a human who drowned and was moved by the ocean current to the shores.
Examining the nature of the creature, it appears to be a human with a vitiligo condition.
Vitiligo is a condition in which the skin loses its pigment cells(melanocytes).
This can result in discolored pathes in different areas of the body.

Others argued that, the saturated salt from the sea is what had preserved it's body from rotting
and the constant washing and rubbing of the body against the sea bed had caused its skin to peel off. Others also claimed it was a sea god.

When these photos surfaced on social media, many netizens passed their views.
With that, some suggested it was the corpse of the Ghanaian singer 'Castro'.